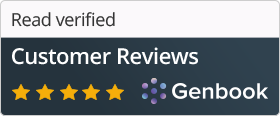 4
We are Moving. Click here for more information (downloadable form)

It
's a very exciting time for the clinic. Many of you don't know but our tiny office has seven (that's not a typo) medical providers in the office.
There is our founder,
Dr. Lee Aberle, ND, IFMCP,
our new doctor
Dr. Carly Erickson, ND, MSM, IFMCP,
our chinese medicine specialist / acupuncturist
Karen Nielsen, L.Ac. MSOM,
the amazing
Kairos Midwifery featuring Debbie and Robin
our new Homeopath,
Alison Broadley, CCH, CEASE therapist
and our Thermographer,
Kristy Nelson, CCT
The new address is:
22 Wilson Ave NE, #205
Saint Cloud, MN 56302
Our new mailing address is PO Box 6007, Saint Cloud, MN 56302-6007
Our phone number and fax number are not changing.
320 253-4112 - phone
320 253-4116 - fax
In addition we have hired a medical assistant, Ashley who will be training in for the next few months and then starting more full time later in the fall.
---
This website is under constant beta construction with improvements and changes made all the time.
Any question, feedback, or comments should be directed to
Jeff